Technology has transformed the way customers interact with brands. Many of our daily experiences are digital, and your customers are increasingly expecting on-demand, consistent interactions that reach further than your website; they want to have the same brand experience all the time, no matter where they are.
To best meet these demands, marketers are expected to deliver personalized customer experiences across ever-changing touchpoints. This is challenging as disconnected data sources, management systems, delivery options and analytics can impede a clear, broad-based view of the customer experience profile.
Enter New Angle's preferred enterprise software platform – Sitecore.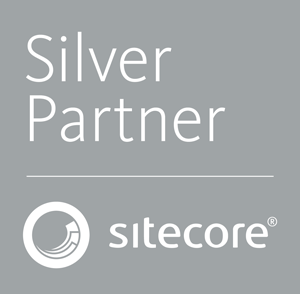 As a Silver Partner, New Angle's agile methodology and approach allow us to provide high-quality, engaging applications and adapt to clients' needs iteratively throughout projects. We specialize in large, complex multilingual and multisite implementations, plus:
Enterprise integrations like Salesforce, Marketo, LDAP and SSO
Responsive design and development
Mobile applications design and development
Server migration, deployment and ongoing support
Sitecore is the global leader in customer experience management software, combining content management, commerce and customer insights. The powerful platform features comprehensive content management and digital marketing tools that unify all customer data and interactions from campaigns and other sources into one platform, providing you with an ongoing holistic, real-time overview of your customer, helping to deliver effective brand experiences at scale, in multiple languages, across multiple channels and devices, automatically.
New Angle's development team has completed numerous Sitecore implementation projects, including several for Fortune 1000 companies like First Solar and Honeywell.
Related Projects