Executive Summary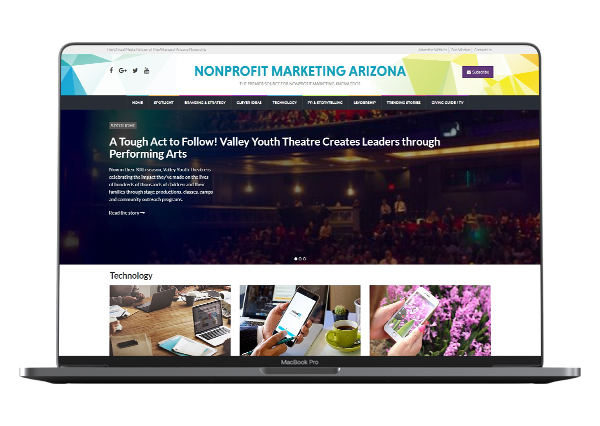 Nonprofit Marketing Arizona launched in collaboration with Maagcomm Plus, began as a print and digital publication and was Arizona's first digital magazine for nonprofits. Each publication reached approximately 30,000 nonprofits and businesses that support charitable organizations and through our efforts to publish and promote the bi-monthly magazine in 2016, we uncovered several challenges.
Wanting to keep with the more traditional magazine format, we published the online magazine on Issuu®, a magazine hosting platform. The copies of the magazine on Issuu, unfortunately, were not indexed by Google. Also, the Issuu format did not offer as much flexibility to add video and other interactive elements to engage readers and showcase the nonprofits.
Lastly, the absence of an online CMS meant a lot of offline, behind the scenes conversations and content approvals.