Sitecore® recently hosted their annual Symposium in Las Vegas, October 16-19th, and New Angle Media was there to share our knowledge and gain insights as we expand our offering and territory as a Certified Implementation Partner.
Our CEO, Steve, and Software Director, Shaun, traveled from the Valley to Vegas and were among more than 2,900 other industry professionals from around the world to attend the Symposium. Much of the conference focused around the Sitecore Experience Platform (XP) 9.0 update, so in this blog, we'll briefly review some of the new features.
What's new with Sitecore 9.0?
Version 9.0 brings together all your customer data and interactions from campaigns and other sources into one consolidated platform, making it easy for marketers to gain ongoing, holistic, real-time insights into their customers. Let's look at some of the key features available in the recent update.
Sitecore xConnect improved xDB by allowing you to collect and interchange customer data across channels and with external applications at scale. This framework of rich APIs and services allows users to integrate customer data collected by Sitecore with data from almost any third-party CRM or channel.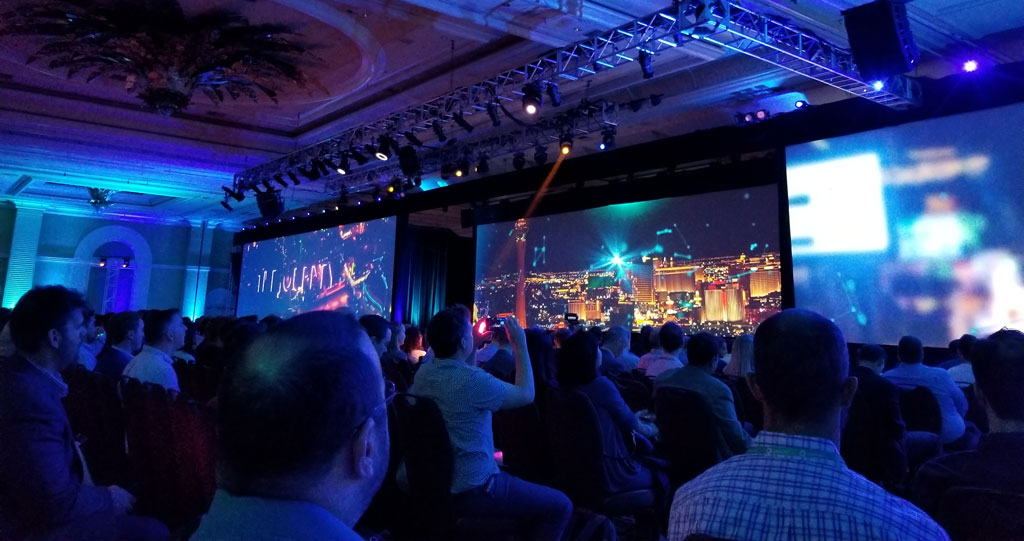 Because of the huge amounts of data Sitecore collects, 9.0 introduces the Sitecore Cortex, a machine learning engine woven into the Sitecore Experience Cloud. The Cortex has advanced algorithms that deliver insights in both native and third-party customer data. Things like customer behavior, decisions, interactions and outcomes are continuously processed and optimized to help you discover new customer segments and revenue opportunities.
Automation can make any marketers life easier - if it is done strategically. The Sitecore Marketing Automation tools allow you to drag and drop to create automated marketing campaigns. Implementing automation allows you to set up more complex campaigns with triggers to track the customer all the way through their journey of your content and site. This new feature replaces the previous Engagement Automation plans.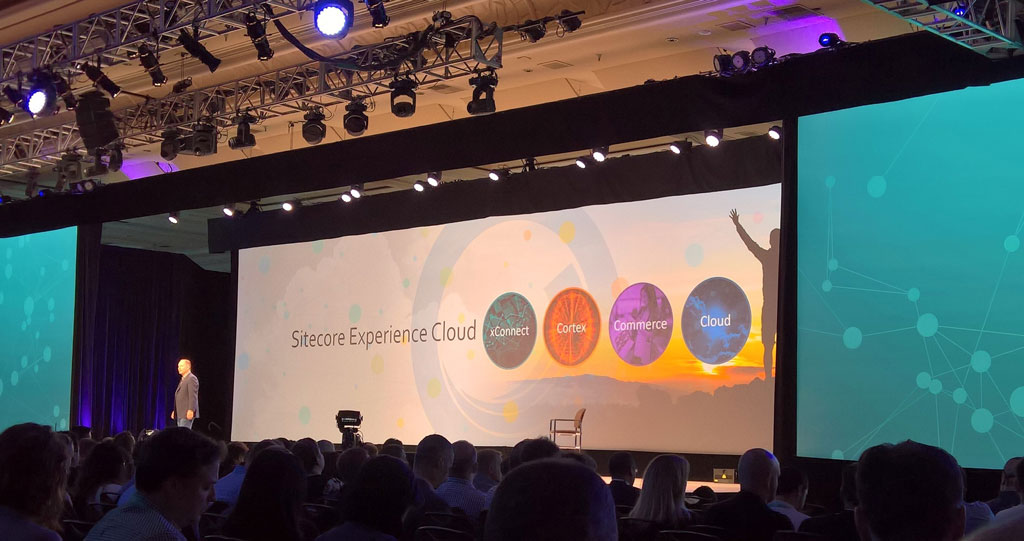 Another notable feature is Sitecore Commerce, a new technology replacing the legacy Sitecore Commerce Server that is promising to simplify installation and improve support for cloud installations, speeding up the time to market even more.
Our Symposium Takeaways
CEO, Steve: "Overall, my experience at Symposium was one of innovation, inspiration and lessons of how the product is being used in the real world. Hosting the conference in Las Vegas also meant they would go all out to entertain attendees and from the food, evening activities and special guest speakers, it did not disappoint.
I gained a lot more general knowledge about Sitecore's powerful features, including the new Experience Accelerator (XA) - a way for front-end developers or content authors to create Sitecore websites by suing drag and drop wireframe toolsets and pre-built components, speeding up production processes.
In addition, I learned more about the integrations of Sitecore with Microsoft Azure in the Cloud and Sitecore's new, dynamic Commerce engine.
Mark Hamill's talk was great – cool guy, very entertaining!"
Software Director, Shaun: "Sitecore's forward looking vision for their platform and its capabilities is inspiring and an investment into new and improved tooling geared at improving developer UX and, especially with the JavaScript Services and support for Azure, helps to solidify our decision to continue learning and pursuing Sitecore business. The platform's personalization and marketing automation features, including their plans to utilize AI, ensure our customers will have industry-leading capabilities for driving engaging brand experiences.
We've worked with Sitecore in our niche of clients, and [Symposium] was a great opportunity to get out and talk to other partners and customers and to hear their experiences. It was great to learn first-hand what Sitecore has to offer and to be able to get answers to our questions right away!"
New Angle's Creative Director, Andrew, also became certified with Sitecore and, with this expansion of our services and team, New Angle is very excited about the opportunities that lie ahead. Attending the Symposium was a great networking experience and we're looking forward to helping our clients better understand their customers and make more informed marketing decisions to meet their business objectives and maximize ROI.