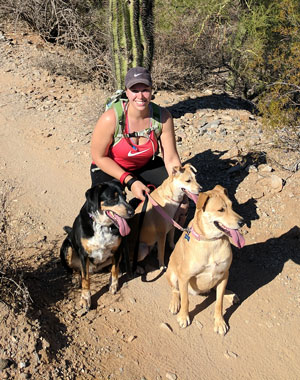 To share more about the people who make up our leadership team, we're kicking off a NAM Q&A blog series, in which we will be interviewing the faces behind New Angle Media. We're starting off with Katelyn Preston, our Marketing Director.
Hometown: Calumet, MI
College: Michigan Technological University, Scientific and Technical Communication
Top 3 foods: Mac n' cheese, sushi and peanut butter
Social media platform of choice: Instagram
Can't go a day without: Coffee
Q: What drew you to marketing?
A: When I was in high school, I knew I wanted to stay close to home for college, and applied to MTU's Business School for Management. Not too long after I was accepted, I discovered STC was a better fit for me because of its versatility. I liked writing and being creative, and my courses really got me more into the idea of marketing. I especially like user testing and catering to what the audience wants to see in an experience, on and offline. Being in the marketing field allows me to engage my right and left-brain qualities, though my creative, free spirited right-brain tends to be stronger. My position at New Angle definitely let's me flex both sides.
Q: What do you do in your free time?
A: I enjoy spending time with my husband, Mark, and our three rescue dogs, Honey, Apple and Maggie. I crave the outdoors – my New Year's Resolution for 2018 is to spend more time in nature, unplugged. I love to cook and bake. I also volunteer with an animal rescue to network animals stuck in a high-kill shelter in Roswell, NM, where I lived for a short period of time and where Honey and Maggie came from.
Q: What do you think makes New Angle stand out?
A: We're all very friendly, personable people, each with different skillsets and capabilities that come together to form a well-rounded team. This, coupled with our extensive experience and track record of working with large, corporate clients and small businesses or nonprofits alike, makes us different because we accommodate for both types of business. It's a fun group to work with and our skills all come together to produce great things for our clients.
Q: What are three things people may not know about you?
A: 1) I'm an identical twin. 2) I have a virtual health and fitness coaching business. 3) I can come up with an 'Office' reference for almost any situation.
Most often, Katelyn can be found at her desk with a cup of coffee, music, audiobooks or podcasts in her ears, with (probably) too many tabs open.