Did you know that New Angle bought our own office space and relocated our studio and headquarters? We are now officially open at 535 West Thomas Road near the heart of Midtown Phoenix!
Our new space is bigger, brighter and better than ever! Here's a breakdown:
Studio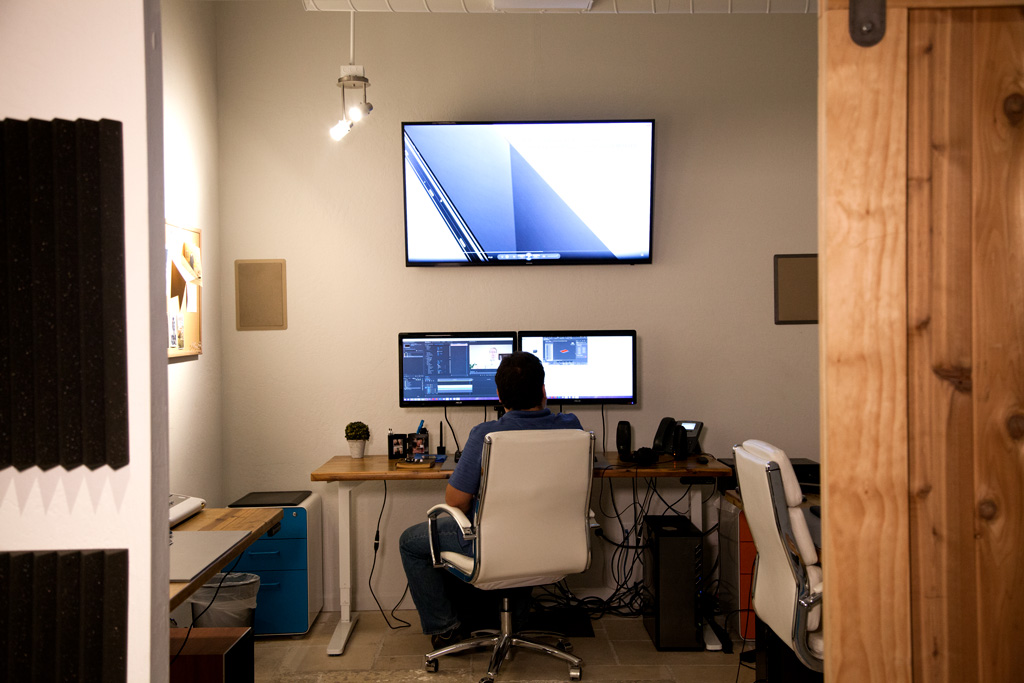 Our expanded studio space is equipped with both a green screen and white screen with robust lighting and sound capabilities, plus an overhead rack system and multiple editing bays. Our 17'x11' green screen means much more flexibility for filming all sizes of projects, from talking heads to short films and more.
The studio's 12'x11' white screen provides a clean, crisp background for those projects where you need to focus attention on the talent. Interview-style productions showcase very well in this type of environment.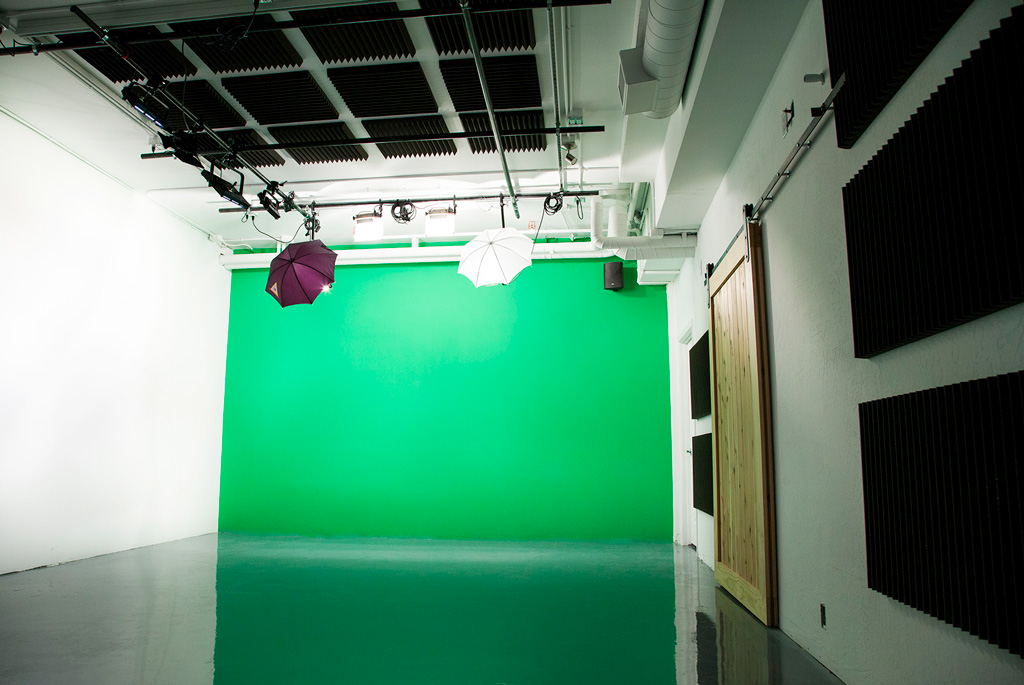 The studio space is large enough to accommodate equipment and larger production crews.
With such a great new space, we don't want to keep it all to ourselves so if you are already in the production business yourself, our studio is now available for rent! Contact us for more information and to schedule a date and time for your shoot.
Production Area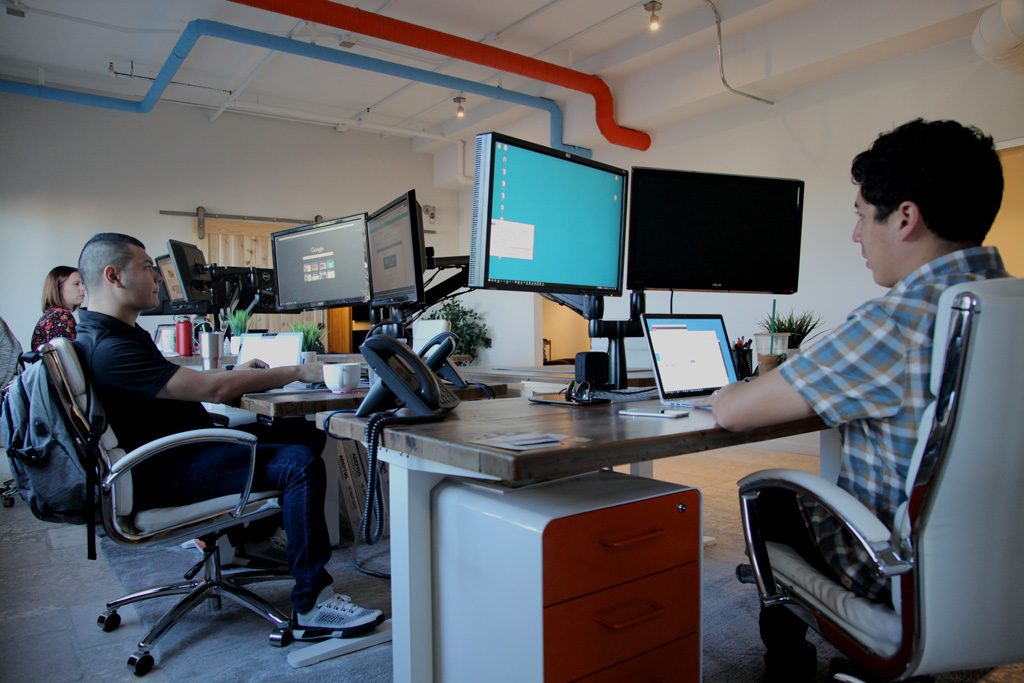 Our large, collaborative space brings New Angle's production team into one area. Bringing our designers, developers, and marketing specialists together in a natural-lit, open space makes it easier for us to collaborate on projects and seamlessly work with our clients, rather than having to leave their desks and go to another office or conference room all the time.
Conference Room & Lobby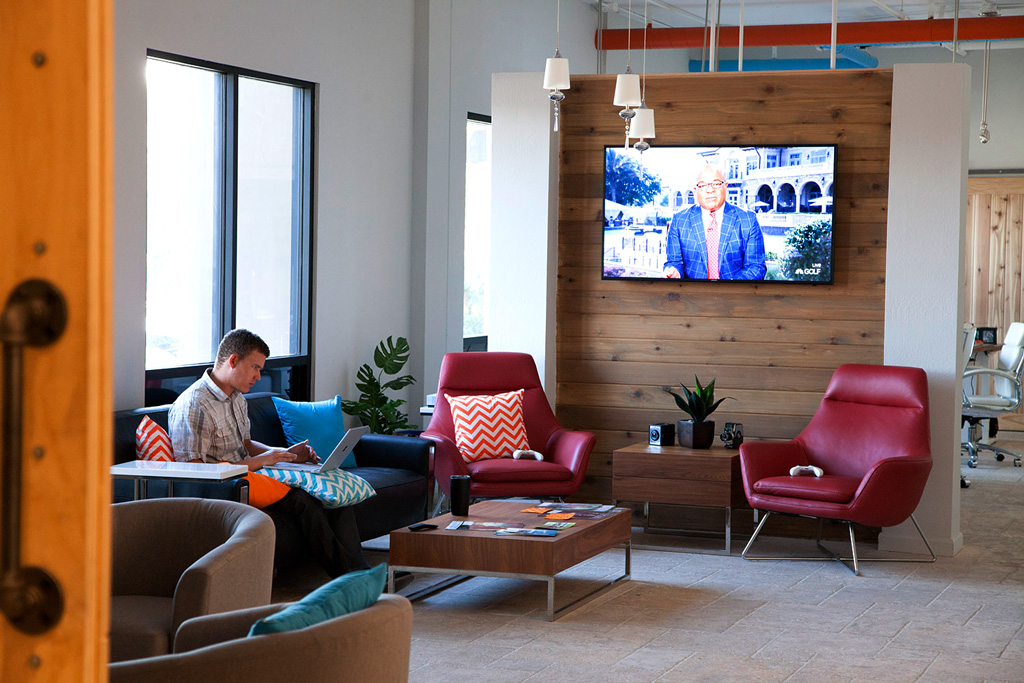 The upgraded conference room has many features that make client meetings at our office more productive and collaborative. From our custom-made conference table that seats eight, to our lounge area in the lobby, our space is the perfect blend of comfort and professionalism. We want to help you start your next project in style.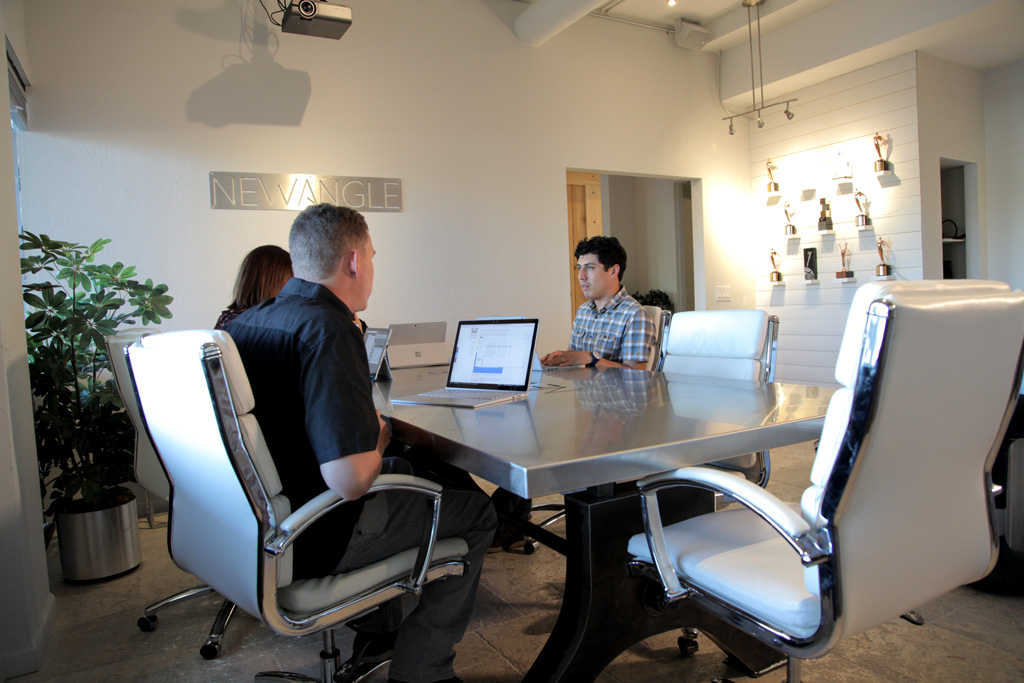 We look forward to showing you our new place! To schedule a tour or to discuss how New Angle could be part of your next project, Contact Us today!